Best Mattress for Seniors
Jake Comfort  |  Updated: August 2023
Jake Comfort  |  Updated: August 2023
We have an affiliate relationship with and receive compensation from companies whose products we review on this site. We are independently owned and the opinions expressed here are our own.
Factors that Affect Sleep Quality in Seniors
Among all age groups, seniors undoubtedly have the most difficulty when it comes to falling asleep. Studies show that 40 to 50% of those over the age of 60 report sleep disturbances. Factors contributing to sleep difficulties include natural changes in the circadian clock, restless leg syndrome, and the side effects of medications associated with geriatric conditions. And, as the human body ages, its bones become more vulnerable to musculoskeletal disorders that cause chronic pain in the elderly population.
Healthy seniors should get between seven to nine hours of sleep each night. Those who suffer from insomnia and other conditions that keep them awake may only sleep a few hours. While certain factors that cause sleep disturbances are uncontrollable, your choice of a mattress is not. Seniors need mattresses that provide top-quality support and pressure relief technology that alleviates pain and tension. Without proper alignment, seniors can end up in a position that causes more pain.
Whether you're a senior looking for a mattress or you're buying a mattress for a senior, consider the below factors in your search:
Pressure Relief
Seniors should select a mattress with therapeutic qualities that promote pressure relief. This is especially important for individuals who spend long periods of time in bed or who suffer from chronic pain. Many mattress brands help their customers relieve pressure by using materials that equally distribute body weight, improve airflow, and by manufacturing the mattress with a dense support layer. The most common materials brands use to promote pressure relief include traditional memory foam, gel-infused memory foam, and innerspring coils.
Temperature Regulation
Even mild fluctuations in temperature can have an adverse effect on sleep propensity in the elderly. Given that seniors are sensitive to temperature changes, they should use a mattress that incorporates temperature regulation features. Many temperature-regulating mattresses use breathable materials, gel-infused foam, and heat-trapping layers. Mattresses that don't regulate body temperature can cause night sweats and sleep disruption.
Spinal Support
Improper spinal support and alignment can cause increased tension, injuries, and pain. Simply put, a properly aligned spine helps to ensure that your body is in balance and that your central nervous system is communicating with the brain. When your body is thrown out of alignment, you can see an uptick in anxiety, depression, and insomnia – all of which negatively impact sleep. Since the spine is critical to many of the body's functions, seniors should purchase a mattress that corrects sleeping posture, promoting spinal alignment.
Motion Isolation
A mattress with motion isolation is a must-have, especially for seniors that share the bed with their partner. Motion isolation reduces the level of noise when one shifts position or gets out of bed by minimizing vibrations. If a mattress has good motion isolation, you shouldn't be able to hear your partner wake up or get in bed with you. The benefit of a memory foam mattress is that it offers superior motion isolation. In addition to memory foam, certain mattress brands use connected innerspring coils as another feature to isolate motion.
Durability
Seniors, especially those on a fixed income, will appreciate not having to replace a mattress every couple of years. Price alone is not sufficient to determine the quality of a mattress. You should consider where the mattress is made, whether it holds any quality certifications, and if the brand offers a warranty. With that said, we strive to only review the best mattress brands available on the market.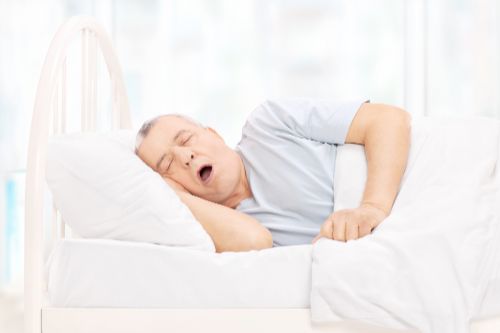 Deciding What Mattress to Buy
A durable mattress with the above qualities doesn't have to break the bank. However, looking for the right mattress on your own isn't an easy task. We did the hard work and compiled a list of the best mattress for seniors.  
| Mattress | Notes | Price (Queen) | Learn More |
| --- | --- | --- | --- |
| | Rated a 4.8 on Google Reviews, Saatva offers a comfortable and luxurious mattress at a reasonable price. Each mattress is made in the USA with environmentally friendly materials. The brand offers a plush soft, luxury firm, and firm mattress. Saatva's products come with a 180-day trial period. | $1,199 | |
| | Puffy's mattresses are regarded as some of the most comfortable offered in the United States. The brand sells three different models: The Puffy Mattress, Puffy Lux Mattress, and Puffy Royal Mattress. Every mattress comes with free shipping and a 101-night trial period. Financing is available with no upfront down payment. | $850 | |
| | Nolah uses scientifically-proven material that alleviates peak pressure four times more than memory foam products. On a scale of 1 to 10, Nolah's mattresses fall right in the middle. Specifically designed for side and back sleepers, each mattress comes with a 120-night trial. | $799 | |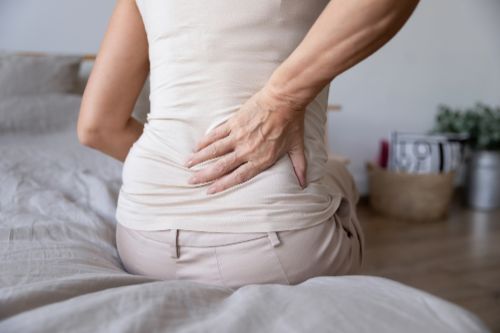 Why Seniors Struggle to Get a Good Night's Sleep
There are several reasons why seniors suffer from insomnia, sleep disruption, and other disorders that interfere with their rest. To begin with, the quality of your sleep gets worse as you age. It takes you longer to fall asleep, and you are more prone to waking up during the night. The root cause of sleep problems as you age is the deterioration of the circadian rhythm, the body's internal time clock. Moreover, the REM cycle changes with age as well, causing the elderly to lose pieces of their slow-wave NREM and REM stages.
Osteoporosis, a disease that causes the bones to become frail, is very common among seniors. This disease makes older individuals more at risk of fracturing their bones, leading to severe pain. A common side effect of Osteoporosis is spinal compression fractures, making it ever so important to use a mattress that promotes spinal alignment. In addition to bone diseases, seniors may also have trouble falling asleep because of the side effects of prescription medications they use to treat other conditions. While a mattress can't fix all these problems, it does play a significant role in improving sleep.
Saatva
Saatva handcrafts its mattresses with luxurious, eco-friendly materials that have antimicrobial properties. The brand also uses foams that hold CertiPUR-US certification, setting the standard for Saatva's commitment to non-toxic and organic components. Despite their premium materials, Saatva mattresses do not come with a hefty price tag. The Classic Mattress, the most popular, starts at a price point of $1,199. Shipping is free and all purchases come with 24/7 support. You can also complement your purchase with Saatva bedding and frames.
The Classic model comes with a Euro pillow top that not only contours to the shape of your body, but also relieves hip, neck, and shoulder pressure. Those will back pain will also appreciate the Lumbar Zone support technology that supports the spine's alignment. And, depending on your needs, you can select either a plush soft, luxury firm or firm comfort level. To top it all off, Saatva's mattress has a seal of approval from the Congress of Chiropractic State Associations.
Nolah
Compared to memory foam, Nolah's foam is 300% more durable and offers four times the amount of pressure relief. It's important to point out that the material Nolah uses is not memory foam. The mattress brand advertises itself as one of the best options for side and back sleepers. You'll have the choice of either a 10 or 12-inch mattress equipped with deep support layers and a soft, organic cover. Nolah uses Extra-deep AirFoam™, which provides ultimate pressure relief for both hips and shoulders.
In addition to the support the mattress provides, it also has a layer of Cooling Nolah AirFoam™. This feature helps regulate temperature, combatting against the adverse effects that seniors face with temperature fluctuations. At the very bottom of the mattress is a support layer of high-density support foam that increases the longevity and lifespan of the mattress. If the Nolah mattress sounds like the right fit for you, you can try it out risk-free for 120 nights.
Puffy
Every Puffy mattress comes with a 101-night free trial and a lifetime warranty. The brand offers three exclusive mattresses: The Puffy Mattress, Puffy Lux Mattress, and Puffy Royal Mattress. Out of the three different models, the Puffy Lux Mattress is the most popular. This mattress comes in either a "Lux" or a "Lux Hybrid" option. The Lux option is made with memory foam and the Lux Hybrid model is made with both memory foam and coils. You can use a Puffy mattress on virtually any surface, including an adjustable base.
Puffy manufactures all its mattresses in the USA, with materials sourced from the USA as well. Each mattress is equipped with a Puffy Cooling Cloud™ layer that helps your body regulate its temperature. In addition to the cooling technology, Puffy mattresses have a foam layer that reduces the risk of strains and helps you relieve muscle tension. And as an extra bonus, all Puffy mattresses come with a stain-resistant cover. Puffy is a solid mattress choice for seniors and is backed by numerous favorable reviews.
A Final Look at Mattresses for Seniors
When you're a senior, proper sleep is essential to keeping yourself in good health. Our detailed review of the best mattresses for seniors will give you a head start when it comes time to find a new mattress. Whether you suffer from insomnia or chronic pain disorders, the first step to sleeping better is finding a mattress that suits your body. Choosing the wrong mattress can cause more problems, so it's important to always choose brands that use high-quality materials and manufacture mattresses with the optimum amount of support.