Best Mattress for Side Sleepers
Jake Comfort  |  Updated: July 27, 2019
Everyone sleeps differently, and those different sleeping styles favor certain mattress characteristics over others. Getting a mattress that supports your sleeping style can make a world of difference when it comes to how restful your sleep is. Additionally, getting the right kind of mattress for your sleeping style is one of the best way to avoid different aches and pains that can come with sleeping wrong, or sleeping on the wrong kind of mattress.
Side sleepers are a special case, as they have to consider more elements of the firmness and support of their mattress to make sure they are getting the best night's sleep they can. That's why side sleepers are more likely to suffer from hip, neck, or back pain than back or stomach sleepers are.
Top 5 Mattresses for Side Sleepers
Leesa mattress – Avena and memory foam construction, $865 for a Queen
Amerisleep Liberty mattress – memory foam mattress, $1,299 for a Queen
Loom & Leaf – memory foam construction, $1,099 for a Queen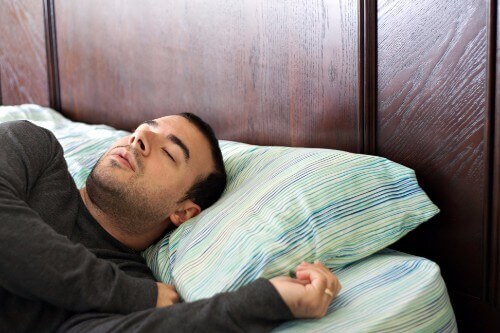 Firmness
Firmness is the most important thing to consider for side sleepers. They are more likely to want or need something that is on the softer side of the firmness scale relative to other sleeping styles. On a scale from 1-10, with 1 being the least firm and 10 being the most firm, side sleepers generally want to be in the 3-6 range.
Getting the right firmness will help you maintain the best sleeping posture possible. This can also help the mattress give you the support you need where you need it. A softer mattress lets you sink in a bit more, causing the mattress to conform to the shape of your body. This, in turn, gives better support to the parts of your body that need it the most.
A mattress that's too firm will prevent your body from sinking into it. This creates awkward and uncomfortable pressure points that can ruin your night's sleep. In fact, this is one of the most common causes of back and neck pain amongst side sleepers, as the lack of softness and bad support push your joints and muscles out of alignment and cause them strain while you're sleeping.
Support
It's important to note that support and firmness aren't the same thing, although they are related and can influence each other. It's entirely possible to get a mattress with the appropriate firmness level that fails to offer the necessary support to maintain a good body position in the night.
Support refers to how well the mattress keeps your neck and back in alignment while also relieving pressure points on your hips, knees, and shoulders. Therefore, a softer mattress can still be very supportive, and a firmer mattress can lack the support you need.
One of the reasons that side sleepers generally prefer softer mattresses and tend to love memory foam mattresses is that there are so many different ways to sleep on your side, including different angles of bend in your knees, straight leg styles, and a combination of the two. Memory foam and gel mattresses do a better job of adapting and responding to these different sleeping styles, allowing side sleepers to get the support they need, no matter what position they happen to prefer or just be using in the moment.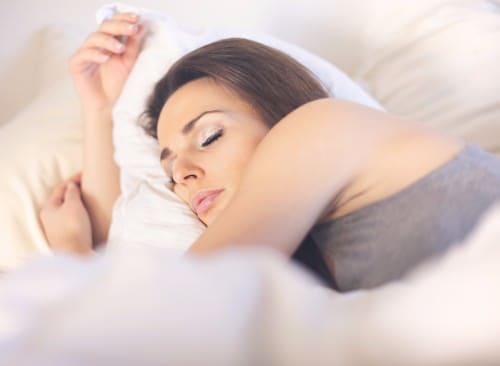 Pelvic Rotation
This issue is almost unique to side sleepers. Pelvic rotation happens when your back muscles and lumbar spine are misaligned. It occurs when sleepers are twisted or curl their legs opposite to the position their upper body is in. Individuals who sleep with one straight leg and one bent leg are good examples of those who might experience this issue. Having one leg straight and the other bent tends to force the upper body into more of a stomach sleeping position while the lower body stays on the side.
The result of this can cause or worsen back, lower back, and neck pain. These issues can be complicated to deal with, and might take a long time to remedy, or even become chronic. That's why it's important to get on top of this issue before it becomes a larger problem in your life.
Thankfully, there are a few things that you can do to minimize pelvic rotation and the effects it produces on your body. The first option is to train yourself to sleep in a side position that keeps your upper body aligned with your lower body. This will help prevent your body from rotating, keeping everything in alignment.
The next item that can help with pelvic rotation is to sleep with a pillow between your legs. This provides added support for your knees and helps keep your legs in a better position for your body. The added support means that the weight of your leg won't cause your body to twist to rest the leg on the bed for support while you sleep.
Finally, you can also buy a mattress that has the right kind of support and softness. Having the right support will minimize pressure points that can cause you to twist and turn into unhealthy sleeping positions.
Pillows
The final thing that side sleepers should consider when looking for a mattress is what kind of pillow they are using. It pays to have a quality pillow, as one that is too flat or too firm can increase the complications that can come from sleeping on your side.
In general, side sleepers should look for pillows constructed from latex, shredded foam, memory foam, or other kinds of poly foam to get the support they need. These materials do a better job of adapting to the position you're in without intervention from you. Therefore, they're the most likely option when it comes to getting consistent support from your pillow while you sleep.
You should also make sure the pillow is of an appropriate height. A pillow that's too low will cause your neck to bend into uncomfortable positions. At the same time, a pillow that's too tall can introduce pressure from other angles, further complicating your sleep.
Finally, as we noted above, many side sleepers like to sleep with a pillow between their legs. Foam pillows work great for this task as well, as they can conform to your legs and knees without providing too much resistance which can prevent restful sleep. If you'd like some more information about pillow selection, be sure to check out our guide on how to pick the best pillow.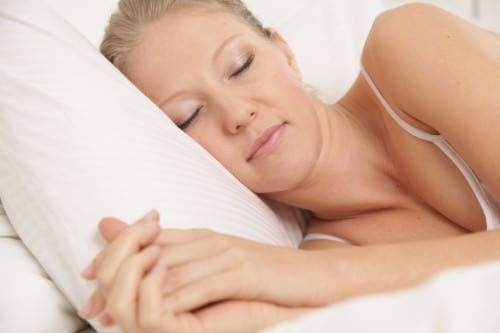 Best Mattress for a Side Sleeper
| | | | |
| --- | --- | --- | --- |
| Mattress | Notes | Price | Review |
| Loom & Leaf | Made from memory foam and comes with a traditional quilted cover for added comfort. Medium and hard firmness options available, | $1,099 | Review |
| Leesa | Uses Avena and memory foam construction. Has a thin, modern cover for cooling, and has a medium level of firmness | $865 | Review |
| Brooklyn Bedding | Made from latex foam with a traditional quilted cover for comfort. Comes in soft, medium, and hard firmness | $712 | Review |
| Amerisleep | Uses advanced memory foam construction with a thin, modern cover for coolness. Has a medium firmness | $1,299 | Review |
| Purple | Constructed with a gel polymer and ploy foam design. Sports a thin, modern cover for cooling. Comes in medium firmness | $999 | Review |
| Alexander Hybrid | Made from a combination of pocketed coils and memory foam with a traditional quilted cover. Medium firm | $999 | Review |
| Helix | Hybrid of latex and poly foam. Offers customized firmness levels and a thin modern cover | $945 | Review |
| Saatva | Coil-on-coil construction with a Euro-style pillowtop for extra comfort. Comes in soft, medium, and hard firmnesses | $999 | Review |
Scroll to see rest of the table  >>>