The Dump Mattress Reviews
Jake Comfort  |  Updated: February 2023
Jake Comfort  |  Updated: February 2023
We have an affiliate relationship with and receive compensation from companies whose products we review on this site. We are independently owned and the opinions expressed here are our own.
While shopping for mattresses online is increasingly popular, many people prefer to go to a store to see their mattress options in person before they make a purchase. This makes a lot of sense: purchasing a mattress is a big decision, and dealing with returns and shipping can be a hassle. Shopping for a mattress at a brick and mortar store reduces the odds you'll need to deal with these headaches.
One of the best places to go shopping for a new mattress is The Dump. This store is a national retail furniture chain. It specializes in offering a wide variety of mattresses, beds, and other furniture. The store's stock is well diversified. That means you'll be able to find what you're looking for no matter what your price range or specific needs are.
This article will help you understand everything you need to know about the mattresses you can get at The Dump. We'll explain the good and bad aspects of the store's offerings. We'll also take a brief look at some of their most popular mattresses so you can see some examples of what they've got on offer. Use this information to see if you should stop by The Dump for your next mattress purchase.
What You Need to Know
We understand that purchasing a new mattress is a big investment and not a walk in the park. To help you get a better idea about the mattresses available at The Dump, we're going to explore two different brands and a few of the models offered by each brand. Following our dissection of the two brands, we'll detail important information regarding The Dump (warranty, trial period, etc.) and then offer alternative mattresses aside from the two brands listed below.
Pros
The biggest advantage of buying at The Dump is the price. You can get a brand new mattress for 80% cheaper than what you would pay if you bought it from a competing retail store or direct from the manufacturer. In addition to the price, The Dump ships nationwide and either delivers to your house or lets you pick up the mattress in the store. Furthermore, The Dump tends to sell "high-quality" brands that have a strong reputation. So, despite the lower price, you're still getting a solid product.
Cons
One of the biggest cons is the fact that The Dump sells its products in "as-is" condition. While we will discuss this more in the "return policy" section below, almost all sales are final (except for certain defects). Moreover, The Dump does not offer a five-year warranty for mattresses (they do for other types of furniture). If the mattress manufacturer does not offer a warranty, your mattress won't come with protection. Another con of The Dump is that the company only has stores in a handful of states, making it difficult to see a mattress in-person and test it out before buying it. Lastly, The Dump has a strict shipping policy and assesses 15% fees for a variety of reasons – rejection of a delivery, improper space, and so forth.
The Selection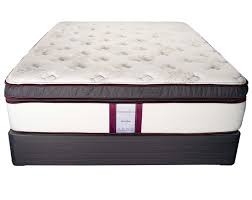 Dump mattresses models usually range from low priced Dream Weaver Twin Mattresses which have a considerably high density. Others in the category of below 1000 dollars include the Restonic Biltmore Tight Top Hybrid, Restonic Biltmore Euro Top Hybrid, (queen). The highest levels range above $4000 like the Aireloom: Dawn Firm Luxetop Queen Mattress. They have 8-way hand-tied coils and organic cotton upholstery. These are usually the most comfortable. You can have a view at them on www.thedump.com/mattresses.
The Dump Mattress Construction
This section will look at the construction of some of the different mattresses we've listed above. We'll explain the different techniques and materials that go into each mattress. We'll also cover any layers and explain the purpose behind each decision that the manufacturer made.
Restonic Mattresses
The Dump sells two Restonic mattresses: the 13" Biltmore Tight Top Hybrid mattress and the Biltmore Euro Top Hybrid mattress. Both mattresses have the optimal combination of memory foam and springs. The Tight Top mattress starts for $595 and the Tight Top starts at $695. Furthermore, Restonic offers a 10-year warranty with all its mattresses. Here's some additional information about the specifications of the Tight Top and the Euro Top mattress:
Restonic Biltmore Tight Top Hybrid Mattress
Measuring 13 inches in height, the Biltmore Tight Top Hybrid mattress boasts soft, gel foam at the top and a support system with over 1000 individually wrapped coils. The mattress's top layer helps to dissipate heat while providing premium comfort and support. In addition to the gel foam and the springs, the mattress has a few extra layers of firm to medium support layers that contour to the shape of your body and reduce sleep disturbances. To ensure that each layer reaches its maximum potential, Restonic finishes off the mattress with a foam encasement that stabilizes the mattress's layers.
Restonic Biltmore Euro Top Hybrid Mattress
The second Restonic mattress sold at The Dump is the Biltmore Euro Top Hybrid – a 14" single-sided mattress that has a plush surface layer. In addition to its luxurious Euro top, the mattress has a five-zone coil system that supports every inch of the mattress. Like the Tight Top mattress, the Euro Top also has a foam encasement that stabilizes each of the mattress's layers. And to promote comfort and temperature regulation, the top of the mattress has proprietary Alumilast memory foam that is made with aluminum fibers that keep you cool during the night.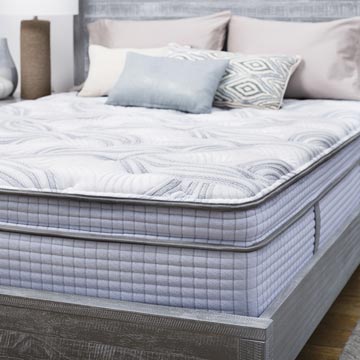 James & Owen
James & Owen offer quality mattresses at reasonable prices. The company is constantly innovating when it comes to design and material. As a result, they're always releasing new products and product lines. Additionally, they're also constantly updating their existing mattress lines to improve them. Therefore, don't be surprised if you find even more options from James & Owen at The Dump that take the technologies and materials in these mattresses and take them to the next level.
Before we look at a couple specific James & Owen mattresses, it's helpful to go over the things that you'll get in all of their products.
First, all James & Owen Mattresses are made with a three-dimensional cross structure cover. This technique creates ventilating layers for air to travel through the fabric. As a result, sleepers get a cooler experience. Moreover, this airflow also does an amazing job of wicking moisture away from the body. That means you're more likely to sleep comfortably.
In addition to their innovative cover design, all James & Owen mattresses use a unique temperature regulating system. This comes in the form of a special fabric and foam network which helps remove heat from your body and circulate air. Not only does this help you stay cooler, but it also helps maintain temperature consistency. That means you won't be fussing with the covers all night long as you get warmer and cooler while you sleep. Less fuss means a better rest and a brighter tomorrow.
James & Owen also use a specialized edge support system in all of their mattresses. Lots of people like to sleep up against the edge of a mattress. However, as a mattress ages, the edge can start to collapse. This prevents people from sleeping comfortably on the edge because it creates the sensation that you're about to fall out of the bed.
The edge support system that James & Owen use helps the edge keep its shape. That means you can sleep right against the edge of the bed without problems. It also makes it easier to get out of the bed in the morning and to sit on the bed to do things like put on socks.
Finally, all of the mattresses that James & Owen makes use the latest in top-quality materials and research to ensure that only the best stuff goes into making your mattress. This includes things like organic foams designed to conform to your body and fabrics that excel at wicking away moisture while regulating heat to kelvar threads. All of these details are hand-crafted and designed with care to ensure the best sleep experience possible.
One of the most popular James & Owen mattresses is the Le Grande Firm Euro top. This mattress uses Belgium Damask with a silk finish for the cover. This provides a great first impression feel when you get into bed.
The comfort layers are made from a combination of Dunlop latex, padded fiber, support foam, cotton, Joma wool, and Alpaca. These materials and the way they're distributed throughout the bed do a great job of providing an inviting and comfortable sleeping surface. The combination of materials facilitates airflow, heat dissipation, and moisture wicking while providing top-level support and transition properties to ease you onto the support system and foundational layers.
The support system for the James & Owen Le Grande Euro Top mattress consists of a full layer of micro-coils to minimize motion transfer and provide support exactly where you need it. It also includes a multi-zoned encased coil system and ventilated foam encasement. The foam encasement helps the mattress maintain its shape and contributes to the excellent edge support you get from James & Owen mattresses while allowing the bed's multiple layers to breath.
Aireloom Mattresses at The Dump
Finally, Aireloom is a great example of a higher-end mattress that you can get at The Dump. Aireloom has several different lines of mattresses, so we'll just cover some of the most popular options.
Karpen Luxury
The Karpen Luxury mattress collection uses high-quality construction and materials to deliver a great night's sleep. The mattress is made from five layers and a nested coil design. The comfort layers can change depending on the specific mattress you choose, but they're made from materials like Talalay latex, Luxus latex, Joma wool, and organic cotton.
Aireloom Latex
Latex mattresses are increasingly popular. They provide many of the benefits that you get from a memory foam mattress while minimizing most of the things that some people have problems with when it comes to memory foam.
Aireloom Latex mattresses come in either a Luxetop design or a Streamline design. The Luxetop includes a Euro-style pillow top for added softness. The latex is high-quality Talalay latex. It's combined with a visco-elastic memory foam to preserve the bounce and feel of a traditional innerspring mattress while offering all of the benefits of latex and foam construction.
Aireloom Hybrid
The last option is the Aireloom Hybrid collection. The mattresses in this collection are made from a combination of individually wrapped coils and specialized foams. This combination of materials and techniques produces a bed that has all the qualities of a traditional mattress but still benefits from the contouring and hug you get from modern foam construction.
One unique aspect of the Aireloom Hybrid is that it contains a special phase change foam. This foam changes structure based on heat and other factors. It's designed to be especially responsive to your body while ensuring that you get the ventilation you need to stay cool and dry while you sleep.
Company Information
The Dump is a discount outlet that sells brand-name furniture and home décor for up to 80% off retail prices. There are stores in a handful of states, including Illinois, Virginia, and Arizona. If you don't live near a physical store, you can purchase one of The Dump's many discounted items on its website. Since this a discount store and not a typical furniture retailer, most products are sold "as-is" and don't come with any extras. Since we have discussed some of the mattresses available at The Dump, we'll now go provide some insight on the warranties available, the trial period, return policy, and the shipping options available at The Dump.
The Competition
There are many competitors facing off with The Dump in the furniture industry. In Chicago, The Dump faces competition from the RoomPlace and Darvin. The RoomPlace furniture stores deal in similar products as the Dump and are established in Chicago and Indianapolis. It has well-discounted policies that prove to be a stiff competition to the Dump company. Located in Orland Park, Chicago, Darvin Company is another strong competitor. It usually deals in furniture, mattresses, and other household products in its numerous outlets. There is a great competition, but the Dump works smart with its large discounts.
Warranty
While The Dump offers a five-year protection plan for most of its products, it does not apply to mattresses. This doesn't mean your mattress won't come with a warranty, though. Some mattresses that the outlet sells come with a manufacturer's warranty that covers any manufacturer defects that arise within a period of five to fifteen years. Even though these warranties aren't offered by The Dump, the store will help you file a claim with the manufacturer. For the warranty to be valid, you must use it appropriately and not alter it in any way. Furthermore, it's imperative that you keep your receipt and that you do not remove the tag on the mattress.
Trial Period
Mattresses from The Dump do not come with a trial period. We'll go into more details "why" in the return policy paragraph below, but because The Dump is a discount outlet, you don't get the same luxuries as you do when you buy a non-discounted product from a retailer. Since the mattresses lack a trial period, it's a good idea to visit a local store to try out the mattress in-person if you can. If you're someone that has many support needs or suffers from extensive pain, buying a mattress from The Dump might be a bit of a gamble if you can't test it out it beforehand.
Return Policy
An area where The Dump falls short is its return policy. Since The Dump is a discount outlet and sells products marked down 30 to 70% from the retail price, the company does not accept returns on any items unless they are damaged or defective. The Dump requires that all customers inspect their purchases when picking them up or upon delivery. You cannot return any clearance items or items marked as "as-is." Per its website, The Dump has sole discretion when it comes to accepting returned items and the company will not accept returns due to any slight variations in color and natural imperfections. If you decide to purchase a mattress from The Dump, it's important to know that your chances of being able to return it are slim.
Shipping
The exact cost and method of shipping will depend on whether you purchase a mattress online or from a store location. If you buy a mattress from the Dump's website, shipping is calculated based on the weight of the mattress and your and zip code. If you buy a mattress in the store, you'll be charged a delivery fee. And while the shipping carrier can also vary, The Dump will always provide you with a tracking number and an expected arrival time.
When it comes to refused deliveries, The Dump has a strict policy – the mattress store asses a 15% restocking fee on all refused deliveries. You'll also have to pay a redelivery charge should you decide to accept the delivery. Moreover, cancellations within 48 hours from the pickup or delivery time will also result in a restocking fee of 15%. The Dump also charges a restocking fee if the shipping carrier is unable to get the product inside your house, so it's important that you measure the dimensions of your door if you think it might be a tight fit. If you live by a store, you can opt to pick up the mattress from the store, but you must do so within five days or The Dump will return your order to its warehouse.
Should You Shop at The Dump?
Despite being a discount outlet, The Dump still offers an assortment of high-quality mattresses that can meet a variety of budgets. However, there is some risk involved if you decide to shop at The Dump – you won't be able to return the mattress if it isn't to your liking and there's a good chance that the mattress won't come with a warranty. In addition, you could be stuck paying expensive delivery fees, especially if you don't leave near a physical The Dump location.
Whether or not you should shop at The Dump depends on how much risk you're willing to take. We do think that The Dump is a good option for those with a tight budget and for those that aren't too picky when it comes to the comfort level and the support features of the mattress. If you live close to one of the physical outlets, The Dump could be a great option if you get the chance to test out the mattress in the showroom beforehand. Overall, The Dump is a good place to go for a deal, but not the best place to shop at if you're looking for a trial period or an elaborate warranty.
Alternatives to The Dump
Lots of people find the mattress they've been looking for at the Dump. However, before you commit, there are a few alternatives you should know about. Each of these options gives you some or all the benefits you can get from a mattress from the Dump, but also have added benefit or discount. Look at our choices for the alternatives to The Dump.
Nolah
Not sure that the Dump mattresses are right for you? Nolah mattresses stand out from the competition because they have proprietary material such as the cooling Nolah AirFoam™ — a temperature-neutral alternative to memory foam. The mattresses also have a high-density base foam that provides premium support and pressure relief.
As a company, Nolah supports sustainable business practices, gives back money to protect the environment, and uses organic materials in its mattresses. Even though it is a new company, Nolah has already amassed hundreds of positive reviews from customers.
NOLAH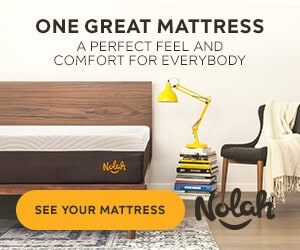 What Makes Nolah a Great Alternative?
A versatile design that is suited for any type of flat surface
Lifetime warranty and 120-night trial period
Made with organic materials that are free from allergens
Up to $800 off + 2 Free Pillows!
See Current Offers
Saatva
Saatva is one of the biggets names in the mattress industry today. The company offers a host of different branded beds and almost certainly have something that's perfect for you. Their most famous offering is one of the best hybrid mattresses on the market today, the Saatva Classic Hybrid.
This mattress features a luxury Euro Pillow Top, great perimeter edge support, and individually wrapped coils to prevent motion transfer. The result is a bed that gives you the best of what memory foam and innerspring technology have to offer. All of this plus their Spinal Zone technology means that you'll get the support you need to have the perfect night of sleep!
SAATVA
What Makes Saatva a Great Alternative?
Best-priced luxury mattress
Features Lumbar Zone Technology for back-relieving support
Highest quality materials and eco-friendly
Handcrafted in the US
Check out Saatva
What They Say
4.3 out of 5 stars (based on 12 reviews)
Excellent33%
Very good59%
Average8%
Poor0%
Terrible0%