The Dump Mattress Reviews
Jake Comfort  |  Updated: Feb. 3, 2021
While shopping for mattresses online is increasingly popular, many people prefer to go to a store to see their mattress options in person before they make a purchase. This makes a lot of sense: purchasing a mattress is a big decision, and dealing with returns and shipping can be a hassle. Shopping for a mattress at a brick and mortar store reduces the odds you'll need to deal with these headaches.
One of the best places to go shopping for a new mattress is The Dump. This store is a national retail furniture chain. It specializes in offering a wide variety of mattresses, beds, and other furniture. The store's stock is well diversified. That means you'll be able to find what you're looking for no matter what your price range or specific needs are.
This article will help you understand everything you need to know about the mattresses you can get at The Dump. We'll explain the good and bad aspects of the store's offerings. We'll also take a brief look at some of their most popular mattresses so you can see some examples of what they've got on offer. Use this information to see if you should stop by The Dump for your next mattress purchase.
What You Need to Know
Pros
The dump mattresses come in various unique makes in different outlets. They are also available in some stores in the various states in the country. You can access them from the nearest store by choosing it on the company's website. Dump mattresses also come at different prices, density, and stability. They also feature Everfeel Gel memory foam and organic cotton upholstery, ensuring high comfort levels to the users. It has all types ranging from firm, ultra supportive mattresses, and plush pillow top.
Cons
The dump mattresses are not well marketable due to poor customer service. There is a slow resolution to the bad purchases that customers make. The help given by the customers is dissatisfactory since research shows that no issue has ever been resolved. There are over $42,200 claimed losses from the customers. The dump mattresses have no assured durability since most of the customers claim that the mattresses become spongy after a short period. The prices range are not friendly too, since the mattresses are slightly expensive as compared to others in the market. You can visit this site to view some of the responses.
The Selection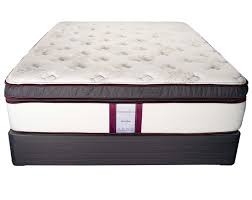 Dump mattresses models usually range from low priced Dream Weaver Twin Mattresses which have a considerably high density. Others in the category of below 1000 dollars include Restonic Ariana Mattress(Twin), Restonic Morningstar Mattress(queen), and the itwin Melodic Pillow Top Plush Queen Mattress.There are also average priced mattresses like the 'James and Owen Savoy 'mattress which costs around 2000 dollars. The 3000 dollar level has the James & Owen Vanity Mattress (Queen), amongst others which usually have 2300 queen coils and full body surround foam casement that reduces motion transfer. The highest levels range above $4000 like the Aireloom: Dawn Firm Luxetop Queen Mattress. They have 8-way hand tied coils, and organic cotton upholstery. These are usually the most comfortable. You can have a view at them on www.thedump.com/mattresses.
The Dump Mattress Construction
This section will look at the construction of some of the different mattresses we've listed above. We'll explain the different techniques and materials that go into each mattress. We'll also cover any layers and explain the purpose behind each decision that the manufacturer made.
Restonic Mattresses
Restonic has three different mattress collections. Each one is designed to appeal to a specific type of sleeper.
The first collection is the Scott Living Collection, created in conjunction with Drew and Jonathan Scott of HGTV fame. There are four mattresses in this collection, which include memory foam, latex, hybrid, and microcoil mattresses.
One interesting thing about the mattresses in this collection is that all of the foams used in construction contain small amounts of aluminum. As a result, these foams will be more durable and provide a longer-lifespan than other foams.
Additionally, all of the materials used are designed with airflow and cooling in mind. This is important, as many modern mattresses use foam for a large part of their construction. Foam can be incredibly comfortable. However, if it's not properly engineered, foam can also get very warm when you sleep on it.
The advanced materials used in the construction of Restonic mattress incorporate techniques like open-cell foam and gel-infusion to help provide airflow for your mattress. The result is that you sleep cooler and also have better moisture wicking than you'd get on a standard foam mattress.
Another collection offered by Restonic is the Biltmore. This mattress relies on a combination of mircocoil, hybrid, memory foam, and latex to provide the ultimate in a luxurious night's sleep. The way the Biltmore line is constructed gives a more traditional mattress feel than many other mattresses on the market today.
The final line of mattresses from Restonic is the ComfortCare line. These mattresses are constructed using a hybrid technique with pocketed coils. The mattress comes in a range of firmness options, so you can be sure you're getting the perfect feel for your sleep needs.
Additionally, the pocketed coil system used by this mattress line lets you enjoy the feel and bounce of a traditional mattress without being disturbed when your partner moves in their sleep. The pocketed coils isolate movement and prevent it from transferring through the bed. As a result, you get to enjoy all the benefits of cuddling up with that special someone without the drawbacks that can come from sharing your bed.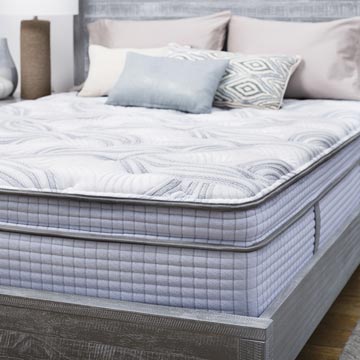 James & Owen
James & Owen offer quality mattresses at reasonable prices. The company is constantly innovating when it comes to design and material. As a result, they're always releasing new products and product lines. Additionally, they're also constantly updating their existing mattress lines to improve them. Therefore, don't be surprised if you find even more options from James & Owen at The Dump that take the technologies and materials in these mattresses and take them to the next level.
Before we look at a couple specific James & Owen mattresses, it's helpful to go over the things that you'll get in all of their products.
First, all James & Owen Mattresses are made with a three-dimensional cross structure cover. This technique creates ventilating layers for air to travel through the fabric. As a result, sleepers get a cooler experience. Moreover, this airflow also does an amazing job of wicking moisture away from the body. That means you're more likely to sleep comfortably.
In addition to their innovative cover design, all James & Owen mattresses use a unique temperature regulating system. This comes in the form of a special fabric and foam network which helps remove heat from your body and circulate air. Not only does this help you stay cooler, but it also helps maintain temperature consistency. That means you won't be fussing with the covers all night long as you get warmer and cooler while you sleep. Less fuss means a better rest and a brighter tomorrow.
James & Owen also use a specialized edge support system in all of their mattresses. Lots of people like to sleep up against the edge of a mattress. However, as a mattress ages, the edge can start to collapse. This prevents people from sleeping comfortably on the edge because it creates the sensation that you're about to fall out of the bed.
The edge support system that James & Owen use helps the edge keep its shape. That means you can sleep right against the edge of the bed without problems. It also makes it easier to get out of the bed in the morning and to sit on the bed to do things like put on socks.
Finally, all of the mattresses that James & Owen makes use the latest in top-quality materials and research to ensure that only the best stuff goes into making your mattress. This includes things like organic foams designed to conform to your body and fabrics that excel at wicking away moisture while regulating heat to kelvar threads. All of these details are hand-crafted and designed with care to ensure the best sleep experience possible.
One of the most popular James & Owen mattresses is the Le Grande Firm Euro top. This mattress uses Belgium Damask with a silk finish for the cover. This provides a great first impression feel when you get into bed.
The comfort layers are made from a combination of Dunlop latex, padded fiber, support foam, cotton, Joma wool, and Alpaca. These materials and the way they're distributed throughout the bed do a great job of providing an inviting and comfortable sleeping surface. The combination of materials facilitates airflow, heat dissipation, and moisture wicking while providing top-level support and transition properties to ease you onto the support system and foundational layers.
The support system for the James & Owen Le Grande Euro Top mattress consists of a full layer of micro-coils to minimize motion transfer and provide support exactly where you need it. It also includes a multi-zoned encased coil system and ventilated foam encasement. The foam encasement helps the mattress maintain its shape and contributes to the excellent edge support you get from James & Owen mattresses while allowing the bed's multiple layers to breath.
Aireloom Mattresses at The Dump
Finally, Aireloom is a great example of a higher-end mattress that you can get at The Dump. Aireloom has several different lines of mattresses, so we'll just cover some of the most popular options.
Karpen Luxury
The Karpen Luxury mattress collection uses high-quality construction and materials to deliver a great night's sleep. The mattress is made from five layers and a nested coil design. The comfort layers can change depending on the specific mattress you choose, but they're made from materials like Talalay latex, Luxus latex, Joma wool, and organic cotton.
Aireloom Latex
Latex mattresses are increasingly popular. They provide many of the benefits that you get from a memory foam mattress while minimizing most of the things that some people have problems with when it comes to memory foam.
Aireloom Latex mattresses come in either a Luxetop design or a Streamline design. The Luxetop includes a Euro-style pillow top for added softness. The latex is high-quality Talalay latex. It's combined with a visco-elastic memory foam to preserve the bounce and feel of a traditional innerspring mattress while offering all of the benefits of latex and foam construction.
Aireloom Hybrid
Finally is the Aireloom Hybrid collection. The mattresses in this collection are made from a combination of individually wrapped coils and specialized foams. This combination of materials and techniques produces a bed that has all the qualities of a traditional mattress but still benefits from the contouring and hug you get from modern foam construction.
One unique aspect of the Aireloom Hybrid is that it contains a special phase change foam. This foam changes structure based on heat and other factors. It's designed to be especially responsive to your body while ensuring that you get the ventilation you need to stay cool and dry while you sleep.
Company Information
The Dump is arguably America's number 1 off price retail for furniture, mattresses, and rugs. It is located in Virginia Beach, VA and has an estimated revenue of $75 million. This company receives closeouts, overstocks and design samples at a 30 to 70 percent off the cost price. 'The Dump' has a punchline 'Never Pay Full Price' that it uses as its brand in the market.
The firm also has categories of the different assortments that it offers. They include The District, Area Rugs, Dream Deals, Mattresses, and Furniture. Their services are mainly offered in the states of Atlanta, Chicago, Dallas, Houston, Norfolk, Phoenix, Turnersville, Richmond, Hampton, and Philadelphia. The Dump also retains its dominance in the market due to its huge selection that gives them the power to purchase large quantities at large discounts. From their relatively cheap supplies, the firm is able to offer its customers a range of products at a competitive price. You can review the company's products and place your orders by visiting their website at www.thedump.com/about-us.
The Competition
There are many competitors facing off with The Dump in the furniture industry. In Chicago, The Dump faces competition from the RoomPlace and Darvin. The RoomPlace furniture stores deal in similar products as the Dump and are established in Chicago and Indianapolis. It has well-discounted policies that prove to be a stiff competition to the Dump company. Located in Orland Park, Chicago, Darvin Company is another strong competitor. It usually deals in furniture, mattresses, and other household products in its numerous outlets. There is a great competition, but the Dump works smart with its large discounts.
Should You Shop at The Dump?
Now that you understand the benefits and potential drawbacks of shopping at The Dump, and have a better idea of the products they have on offer, it's time to figure out if it's a good place to go to get your next mattress.
We think that, if you want to go to a brick and mortar store to get your next mattress, The Dump is certainly worth a look. The store is always putting on deals and specials. That means there's a good chance you can find a mattress you like at a price you love.
Alternatives to The Dump
Lots of people find the mattress they've been looking for at the Dump. However, before you commit, there are a few alternatives you should know about. Each of these options gives you some or all of the benefits you can get from a mattress from the Dump, but also have some kind of added benefit or discount. Take a look at our choices for the alternatives to The Dump.
DreamCloud
DreamCloud is one of the premier luxury hybrid mattresses on the market today. The company offers one of the best all-around mattresses, designed for all sleep positions. The mattress has a medium-firm feel which is great for 95% of sleepers. Moreover, the innovative designs allow you to change positions at night without disturbing your partner.
Another thing you get from DreamCloud that you aren't likely to find at The Dump is a 365-night sleep trial. That means you can take a whole year to decide if you love a DreamCloud mattress. If you don't like it, then send it back free of charge and get the mattress you've been wanting from The Dump.
EDITOR'S CHOICE
What Makes DreamCloud a Great Alternative?
Loaded with features – Cashmere cover, 5-zone compression, pocketed coils, and more

365-day trial to ensure the perfect night's sleep

Lifetime Warranty for your peace of mind

Get an instant $200 off by using our link
Diamond Mattress
Diamond Mattress is an awesome alternative to getting a mattress from The Dump. There are a few reasons why sleepers might prefer a Diamond mattress to a Dump mattress. First, Diamond has been in operation since 1946 – that means they've got more than seventy years of mattress making experience. Moreover, all of their mattresses are hand-made.
The quality of construction materials is another reason sleepers might prefer Diamond to The Dump. Not only are all of the materials used of the very highest quality, they're also eco-friendly and free from chemicals and pesticides. As a result, you can rest easy knowing you and your family are safe from harmful pollutants.
DIAMOND MATTRESS
What Makes Diamond a Good Alternative?
More than 70 years of mattress-making experience

Eco-friendly products

Hand-crafted in the USA

Save $50 when you use our link
Saatva
Saatva is one of the biggets names in the mattress industry today. The company offers a host of different branded beds and almost certainly have something that's perfect for you. Their most famous offering is one of the best hybrid mattresses on the market today, the Saatva Classic Hybrid.
This mattress features a luxury Euro Pillow Top, great perimeter edge support, and individually wrapped coils to prevent motion transfer. The result is a bed that gives you the best of what memory foam and innerspring technology have to offer. All of this plus their Spinal Zone technology means that you'll get the support you need to have the perfect night of sleep!
SAATVA
What Makes Saatva a Great Alternative?
Best-priced luxury mattress
Features Lumbar Zone Technology for back-relieving support
Highest quality materials and eco-friendly
Handcrafted in the US
Check out Saatva
What They Say
4.3 out of 5 stars (based on 12 reviews)
Excellent33%
Very good59%
Average8%
Poor0%
Terrible0%