Finding the right mattress can be difficult for consumers. It's important to know more about each mattress based on user experience to determine the quality of the mattress and brand you're looking at, especially since the reviews come from real people who have used it before. Since each person is unique, their needs will differ. Some people prefer firmer mattresses. Others prefer a softer mattress that contours more to their body type and sleep pattern.
Hampton and Rhodes isn't as well-known as some of the other brands out there. However, this company still offers quality mattresses at affordable prices, depending on the consumer's specific needs. The cost and style can vary depending on the type of their mattress while still serving the vital purpose of helping the individual buyer getting a good night's sleep. Keep reading to find out information regarding the good, bad, and everything else when it comes to Hampton and Rhodes mattresses.
The Good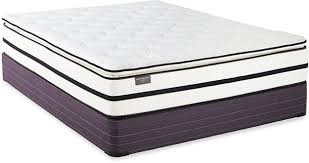 Hampton and Rhodes has a unique construction that offers relief for consumers frustrated by morning aches and pains. The mattresses include an innerspring, but also feature a memory foam layer on top. This upper layer serves as a way for the buyer to get a comfortable night's sleep without the back pain or aches other mattresses sometimes cause. The innerspring layer works to provide an added level of support missing from other memory foam mattresses. By combining the two, Hampton and Rhodes has created a unique design that offers the comfort and support of both at one price.
Additionally, many of their mattresses also come with a gel-infused layer. This is a great feature for individuals who often suffer from night sweating, as the layer works to keep your body cool throughout the night. These features serve to provide greater comfort and relaxation abilities for the buyer, as they will be able to rest easy without losing support or experiencing too much heat throughout the night.
The mattresses also don't require flipping. This can be a pain for buyers, as well as time-consuming and hurting durability if not done on a timely basis.
The Bad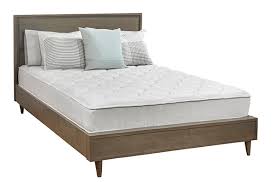 One issue associated with mattresses from Hampton and Rhodes is that they tend to grow softer over time. While this isn't much of a downside for people who prefer soft mattresses, this can become problematic for other users, who prefer support over softness. Added softness can create other problems, such as sagging in the mattress. Sagging can cause discomfort for users who suffer aches and pains on certain mattresses. This is an issue that happens over time though, so it could still serve as a good mattress for years.
Some customers have also complained that the mattresses can develop an odor. While they've also noted that the odor tends to disappear after a few days, this can be an issue for buyers. Dependent on the price, the lifespan of the mattresses also seems to be an issue for consumers. The higher priced models have a longer lifespan and greater durability, but can be out of the price range of customers simply looking for an affordable and comfortable mattress.
Price Range, Availability, And More
Hampton and Rhodes offer a level of convenience in terms of shopping that other mattress brands don't. Typically, many consumers will still go out to a showroom for mattresses. As such, several brands only sell their products this way. For buyers looking for a quick and easy way to purchase a mattress, Hampton and Rhodes are available for purchase online. This adds a level of convenience to the mattress buying experience for customers.
The price of the mattresses range, with some starting at approximately $100 and topping out near $800. Individuals who need to upgrade or replace their old mattress should take a look at Hampton and Rhodes for themselves to see if one of their mattresses is right for their price range and overall comfort needs, so they can get a relaxing sleep at night.