Finding the right mattress is a necessity for everyone, as a good night's sleep leaves you feeling well-rested and ready for the day ahead. When looking for the right mattress, there are any number of factors that should be considered, including cost and comfort. Verlo mattresses, sold out of their factory stores across the country, offer features that appeal to a variety of consumers, but that are also viewed as a disincentive for others. Along with the mattresses themselves, the experience of buying a Verlo mattress is also unique for consumers, as the mattresses can only be purchased in one of their showrooms, and not online like other companies and retailers offer. A deeper dive into Verlo mattresses shows the good, bad, and everything else about the mattresses and the experience of buying from one of their local stores.
The Good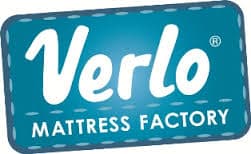 Verlo's business model is unique in today's all-online world. While other companies sell their mattresses both in-person and online, Verlo has eschewed the idea that to be competitive you have to be online. They continue to only offer their products in one of their showrooms. This may seem odd from a company in 2017, but it's important for their business model. Since Verlo makes their mattresses custom for each consumer, the personal touch of talking to a sales representative is crucial for the customer to get the best mattress for their needs. This personal touch for those considering a Verlo mattress is a nice touch and offers greater insight into the necessary features each consumer should be looking for in a mattress.
The showroom isn't the only personalized touch offered to customers by Verlo, who pride themselves on making their mattresses unique for each and every person that walks through their doors. Every Verlo mattress comes with a lifetime comfort guarantee. What does this mean? It means that customers who feel the comfort of their mattress is no longer working can contact the store they purchased it from, and Verlo will pick up their mattress, bring it back to their factory, and adjust the settings to the customer's correct levels. This feature guarantees that consumers are going to get a good night's sleep as long as they have their Verlo mattress. This is a guarantee you can't beat.
The Bad
Verlo's individualized process is great for many individuals looking for mattresses tailored to their needs. However, that same positive for some people can serve as a negative for customers looking for the ease and convenience offered by the ability to purchase a mattress over the internet. The inability to purchase a Verlo mattress this way is undoubtedly a deterrent for many modern consumers but is essential to their business model.
Similar to many other mattress companies, Verlo offers a varying warranty on their product, with options from 9 to 15 years. This is a relatively standard feature for mattresses and should last for the lifespan of any of Verlo's double-sided mattresses. However, one of the most common complaints about the company and their mattresses are related to their warranty service for double-sided models. These models are supposed to last longer, but some have complained about the comfort of these models after a relatively short period. They also have mentioned that the service they've been offered through their warranty was slow, and not up to the usual standards of Verlo's customer service.
Everything Else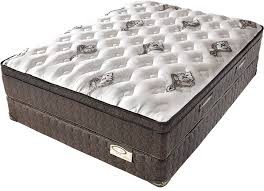 Customer service is a point of pride for Verlo, and it shows through their reviews and the reputation this company has earned. This feature, along with affordable and reliable home pick and comfort adjustment for their mattresses is also a selling point for Verlo, with a number of satisfied customers expressing their gratitude for this service publicly.
Verlo's products, which are custom for each consumer, start at $599 for a double bed and offer an affordable solution to ensure you get a good night's sleep.
What They Say
4.5 out of 5 stars (based on 11 reviews)
Excellent64%
Very good27%
Average9%
Poor0%
Terrible0%